Harry Moon Teams Up With Best Brains Learning Centers
Posted on March 11 2018
CHICAGO, ILLINOIS -- MARCH 9, 2018 -- Best Brains Learning Centers and Rabbit Publishers have announced the companies are joining forces to elevate reading skills with America's middle grade students. Best Brains is a recognized leader in childhood enrichment programing with over one hundred Best Brains locations across North America, designed to enhance a child's overall academic development. The company specializes in working with children, from toddlers with special gifts  to high school students preparing for their SATS.  
With over four hundred thousand books in print, Rabbit Publishers, is the publisher of the best-selling middle grade series, Harry Moon and Honey Moon book series.  "The relationship with Best Brains is a dream come true for Harry Moon," says Thom Black, co-creator of the series. "Their team of board-certified teachers and their proven individualized curriculum will be able to promote reading through Harry Moon. Best Brains is much like Harry Moon. Harry does his best magic when he is 'off hours'. Best Brains does their best work when the traditional school day ends."
"The Harry and Honey books are whimsical, engaging, and value-driven. We  appreciate the books' message which is all about developing the independent, wholesome child," says  Hana Adas, Managing Director of Best Brains.  "With a little magic thrown in, the Harry Moon franchise is completely engaging for the middle grade student. We couldn't be more excited to have Rabbit working with Best Brains to elevate the reading experience."
Rabbit Publishers will be providing books, resources, and reading curriculum for  Best Brains to use at their many North American locations. Best Brains' comprehensive academic program is one of a kind. Their learning centers provide instruction in Math, English, Abacus and General Knowledge all under one roof. Board-certified teachers work with the  child  on a weekly basis in a fun-filled interactive learning environment. The low student-to-teacher ratio ensures each child receives the attention he/she needs.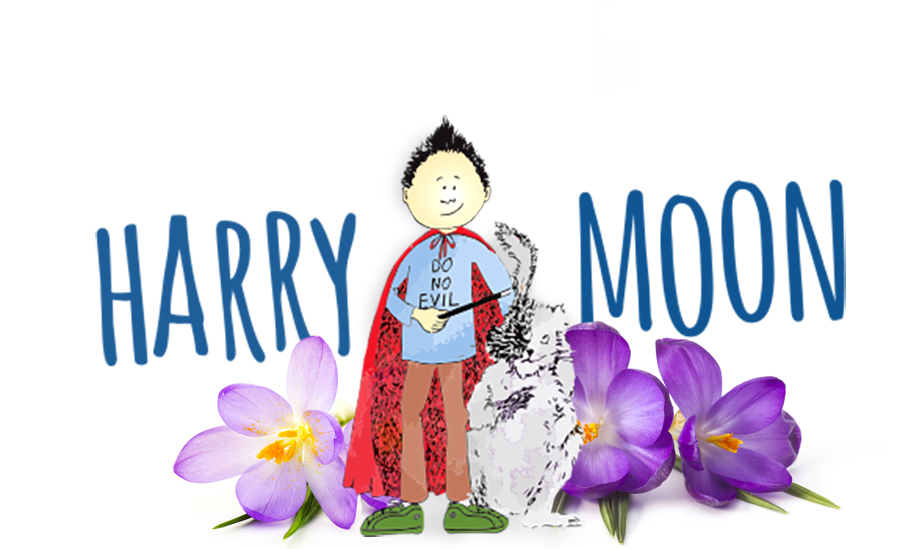 Rabbit Publishers has twenty-one titles in the marketplace with another thirty-five over the next several years. "Pun intended, I am over-the-moon with enthusiasm for this new partnership between Harry Moon and Best Brains," says author and co-creator, Mark Andrew Poe. "Our attention to detail, even down to the font choice and letter spacing of our text which facilitates the reading experience for our special need kids, is important in creating books that accessible and attention-grabbing. There is no greater thrill than for a parent with a dyslexic child to  tell me, for the first time, their child is able to enjoy reading."
"We are proud of all the children that have worked so hard to reach their goals, thankful to our teachers who work after school to lend their support, and to our team behind the scenes that makes it all possible," says Ajay Sunkara, Director of Best Brains. " We are excited to now have the Harry Moon and Honey Moon books as Best Brains' resources to help reach our goals."
Rabbit also works with the Barbara Bush Houston Literacy Foundation, the Dave Thomas Foundation for Adoption, and the Dana Farber Cancer Institute. Rabbit Publishers distributes worldwide through the popular Diamond Distributors.
For more information, contact Steve Goerth at steve@harrymoon.org
Original Article: https://previewsworld.com/Article/208595-Harry-Moon-Teams-Up-With-Best-Brains-Learning-Centers